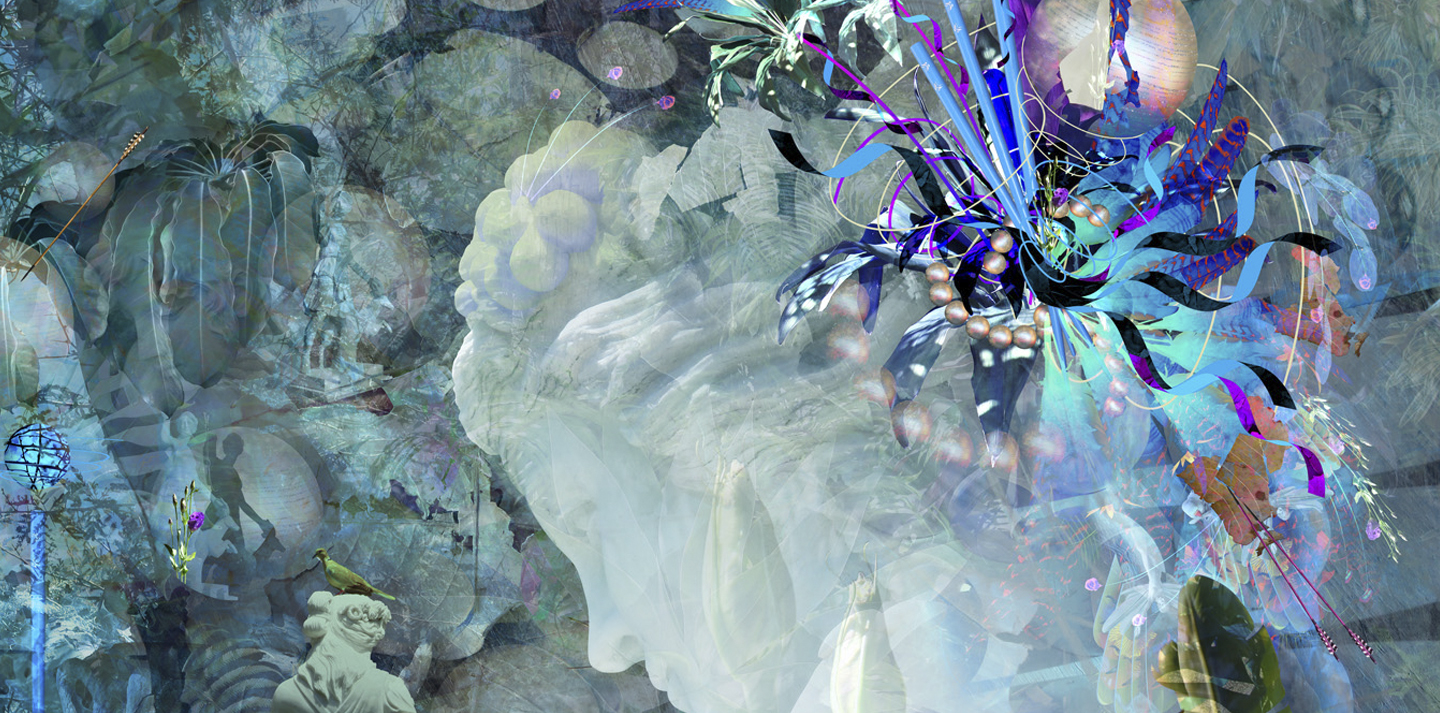 Barry Jennings: "Sarasota Mysteries"
Alfstad& Contemporary is pleased to present the most recent work of English-artist, Barry Jennings. On view April 7-May 26, 2017 in the gallery's loft exhibition space.
Bright sunlight, jungle-like vegetation, the mysterious haunts of wild birds and reptiles, salvage yards, marinas and the charm of old Florida still nestled amongst the new are some of the many elements found in the artwork of Barry Jennings. Working with original photographs, Jennings layers and weaves numerous images into sensual color combinations and compositions full of depth and rhythm. Available in limited editions, these photomontages, printed with archival materials, are exceptionally beautiful, distinctive and vibrantly saturated.
This is Barry Jennings first exhibition at Alfstad& Contemporary, he will be present on the opening night for conversation and questions.